Key Role Of Student Management Software In Student Growth
Key Role of Student Management Software in Student Growth
School enterprise resource planning system or popularly known as the School ERP Software is a group of programs that is specially curated for the administration of all the tasks of a school in a very organized manner. Management of all these tasks was previously done by any specific person which was difficult to handle. To make the task easier this software can be used instead. It is a Best School Management Software technologically advanced invention to help the management task easier. All the stakeholders - principals, teachers, parents can have access to all the information at any time without much hassle.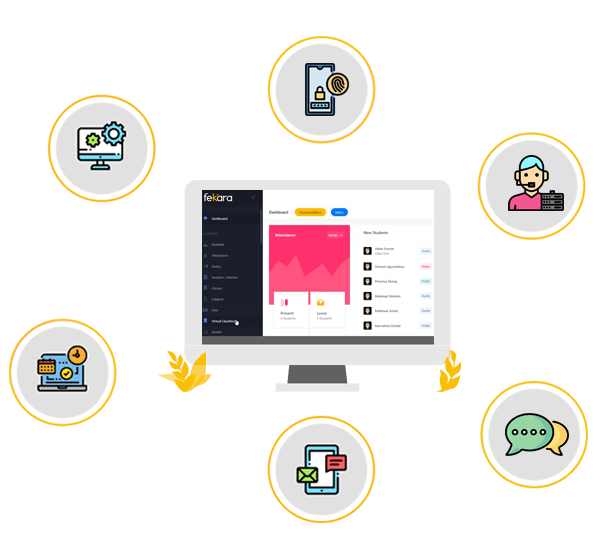 Benefits of the Student Management Software:
Saves Time
With such a handy tool principals, teachers and even parents save a lot of time. Most of the queries will be automatically solved by this software. All the time-taking tasks can be easily handled without much tension. This can in turn help the teachers to focus on enhancing their students' educational experience.
Student Information System
All the information regarding a particular student can be easily organized and can be found whenever necessary using this Best School Management Software.
Technology Assimilation
A smart School ERP software is provided with advanced technologies like cloud computing, machine learning, etc, and these help in the smooth working of the administration activities.
Increases Productivity
As it is automated software hence most of the operations are taken care of automatically which saves time as well as increases the productivity of the school workforce. Overall the students receive the maximum benefit out of it.
Importance of School ERP for Student Management and Growth
You do not have to make use of a Pen and paper to write down various tasks that need to be managed, School ERP helps you to go paperless and you can control everything with a single click. If you want to circulate any important news or upcoming events it can be easily done in very little time. It acts as a Student Information System, any information required by the school authorities can be easily fetched using this software. Student Attendance Management has also become much easier with this software. The parent also gets notified if his/her ward is absent from the school. The timetable can also be viewed from this software itself. The parents can even pay the fees online which is another benefit the software provides.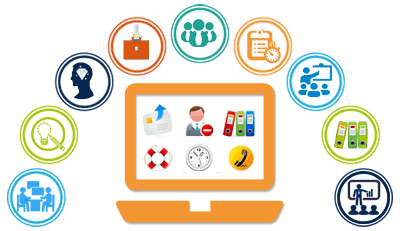 When a school administration works in a systematic order it encourages the students to be more disciplined and dedicated towards their work. It pushes them to be punctual and creates an atmosphere for them to rely on the school management more. The overall quality of education improves a lot when a school authority makes use of the software, this enhances a student-teacher relationship. Using a school management app is very helpful. Every school should incorporate this to increase their productivity, save time, and build a good relationship with the students. A school that lacks a proper management system falls behind the schools which have adopted a different approach to better themselves.